FIFA ended a tumultous week with Sepp Blatter retaining his power at the head for the next four years, albeit with their reputation dragged through the mud and confirming what we already knew before – that hidden behind the echelons lie a more devious web of money & power that flows throughout the organization.
Mohammed bin Hammam, who was contesting Sepp Blatter in the presidential race, ended up pulling out, but not before determining to "clear his name" by outlining the decree to charge him with attempted bribery. This was after Chuck Obi-Wan Kenobi had accused him of trying to bribe certain members of the FIFA family.
Jack Warner then started what he claimed would have been a "football tsunami" after he had been similarly been accused, then throwing out an email from Jerome Valcke:
Dear Jack, lots of questions

Firstly I got also a very, very good feedback about the draw, its organization and the media coverage. It is great the FWC Final Draw is not the only one getting such attention but now all including the U-17. Football is really big.

For FICO, I perfectly understand your position about England. There is not a major point it is true to be discussed. I think MBH will try to attack us on various points but am prepared to answer. Nothing very new since Robben Island 2009 Exco!

For MBH, I never understood why he was running. If really he thought he had a chance or just being an extreme way to express much he does not like anymore JSB. Or he thought you can buy FIFA as they bought the WC.

I have a bet since day one, he will withdraw but on June 1st after his 10 min speech. By doing so he can say he push Blatter to make new commitments bla bla bla and get out under applause. Before means he is a loser. So … He will get some votes. Less than 60 today after CAF support. It will be the "coup de grace" if you would officially send a message as the CONCACAF President by saying CONCACAF supports unanimously.

So am not giving you advice but just feeing about what I think is the situation.

Finally just coming back to wives. You know Jack ruled are for the majority. Why? Because without a minority will always abuse! Some and a few members are given a special authorization to bring their partner at their coast and it is fine but we have a number of issues and that is why this regulation was decided a very long time ago before I was appointed for sure.

Talking about the before I was told and it is confirmed, Linsi went with MBH to visit a few MA's. Was maybe the ex-future SG. Also one agency, Sportfive, has being very supportive and organized for MBH meeting with MA's they have under contract.

Wow, just wake up, being in San Francisco for a few hours before flying at 1pm to Sao Paulo for the day. And am writing so much ).

Enjoy your day
Jerome.
With PLENTY of evidence as such …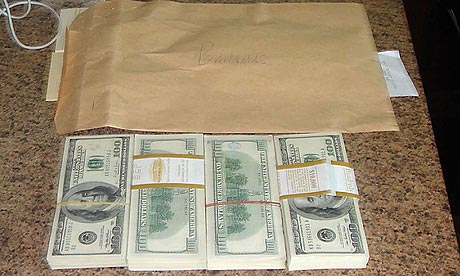 Blatter continued with his act of defiance: "a unity in solidarity for the next 4 years — we shall solve the problems if there are any in the Congress. Crisis, what is a crisis? Football is not in a crisis. We are not in a crisis, only in some difficulties." And so, despite a late push by the English FA, Blatter was re-elected with only 17 nations voting against, with 186 nations opting to ensure Blatter remained in power. He rounded up his unexpected election win by saying, "Something marvellous has happened today."
Maradona summed everything up in a dino-shell:
"Everything will be the same… FIFA is a big museum and they are dinosaurs who do not want to give up power. I'm not surprised Blatter was re-elected because they look after themselves. They will stay until they are 105 years old, I hope they will resign but don't be under any illusions that they will. I have been asked to be part of the FIFA family but I said it is not a family if no-one plays football."

"Many people agree with me that many things are not clear in football these days and it is not something people who watch football deserve. The situation will be the same while football is run by people who do not understand football."
About Sepp Blatter
Joseph Sepp Blatter was born on 10 March 1936 in Visp, Canton Valais, Switzerland. Blatter studied in Sion, Switzerland and has a degree in business and economics from the University of Lausanne. Blatter is currently the 8th President of FIFA (Fédération Internationale de Football Association), and has been in his post since 8 June 1998, succeeding João Havelange. He has worked at FIFA since 1975.
About Mohammed bin Hammam
Mohammed bin Hammam was born on 8 May 1949 in Doha, Qatar and worked in Qatar's football confederation from 1972 to 1996. He is currently the president of the Asian Football Confederation, a role he has held since 2002.
About Jack Warner
Austin Jack Warner was born in Rio Claro, south Trinidad on January 26, 1943.